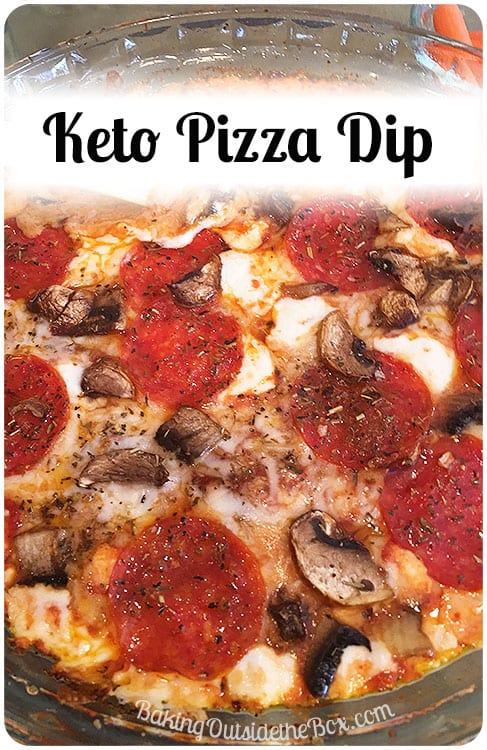 I admit it.  I love cheese.  It is my number one comfort food.  I especially love it warm and a bit gooey.  That's why when I saw a cute little video for Pizza Dip recently, I just couldn't wait to make it.  In fact I was ecstatic to realize that I already had all the ingredients in my kitchen.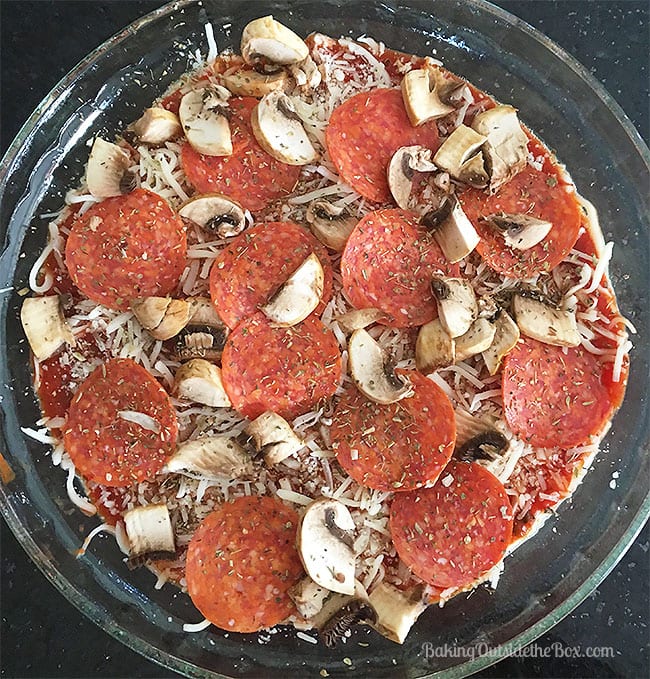 I swapped out an ingredient or two, and formalized the recipe for carb count as well as my own sanity. 🙂  It is super easy and fast to make.  It's great with a few cut up veggies as the conveyors of cheesy goodness.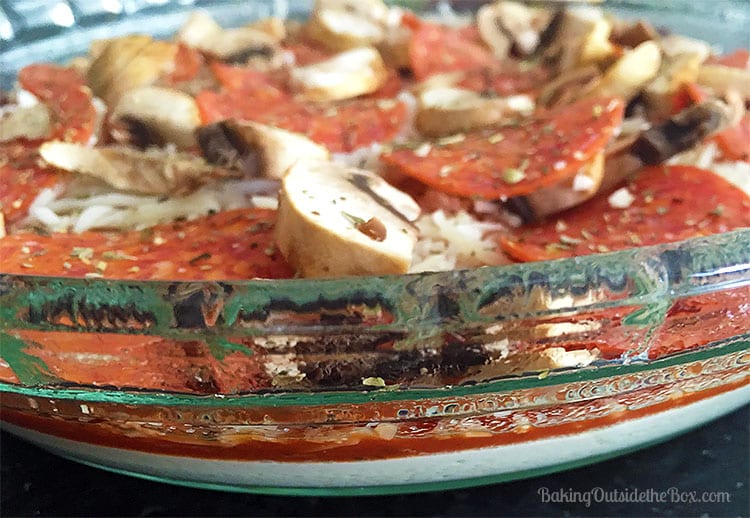 As you can see this is a layered dip.  There is a 3 cheese layer on the bottom, followed by marinara sauce, then pepperoni and mushrooms and topped with more cheese and herbs.  Then the whole thing is placed in a hot oven until bubbly-good.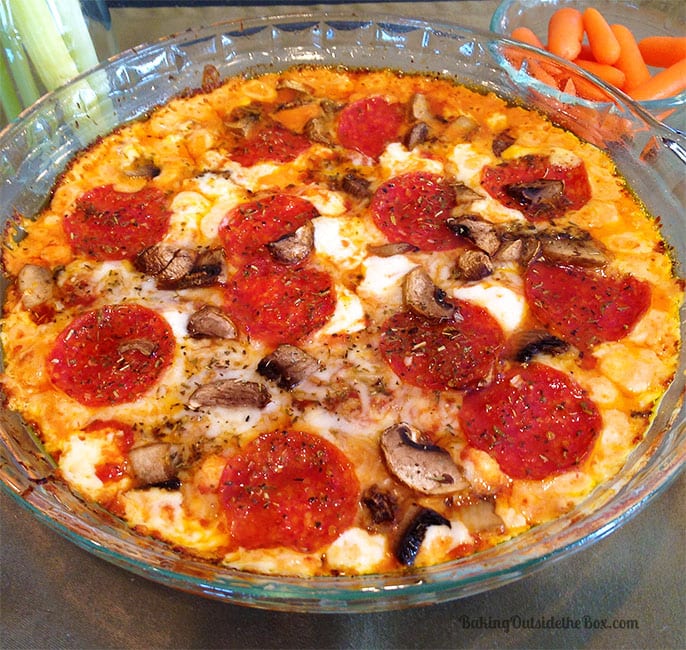 It was so hard to wait for it to cool a  couple of minutes so as not to burn my tongue.  Oh. So. Yum.  If you serve it for a party just be prepared to make it twice because it will disappear quickly.  Enjoy! -Laura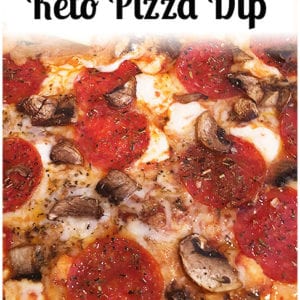 Keto Pizza Dip
This recipe for Keto Pizza Dip is so easy and good you'll serve it at parties to friends but wish you had it all to yourself.
Ingredients
1/4

cup

cream

1/4

cup

water

4

oz.

cream cheese

1/2

cup

fresh shredded Parmesan

1

cup

shredded mozzarella

divided

1

cup

marinara sauce

12

slices

pepperoni

1

cups

slice mushrooms

1/2

tsp

Italian seasoning
Instructions
Heat oven to 425 degrees.

Spray Pie pan with vegetable spray

In small sauce pan stir water, cream and cream cheese together until smooth.

Add 1/2 cup mozzarella and Parmesan cheese to cream cheese mixture and stir to combine.

Pour cheese mixture into prepared pie pan.

Gently ladle marinara evenly over cheese sauce

Sprinkle remaining mozzarella over marinara.

Evenly place pepperonis and sliced mushrooms on top.

Sprinkle with Italian seasoning

Bake for 15-18 minutes until hot and bubbly.
Recipe Notes
I used a tomato and basil marinara that was 9 carbs per half cup
Thank you! Thank you!